Maxwell Opoku Agyeman, Esq
Legal Expert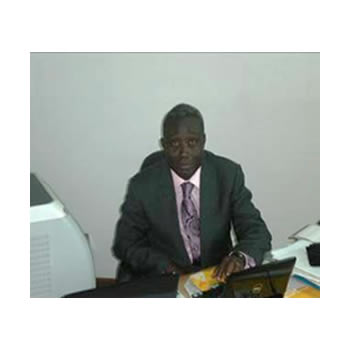 Education
Master of Laws (LL.M)-USA/ Master of Laws (LL.M)-Canada
Barrister-at-Law (BL)-Ghana/ Bachelor of Law (LL.B)-Ghana
Diploma in Journalism-Ghana
Brief Profile
A Legal Expert with expertise in development and review of legal instruments, conventions, protocols, statutes of operation, bye-laws, drafting of legal frameworks and policy implementation plans and development of internal procedures for issuance of permits
With over 20 years experience as a legal expert, Maxwell Opoku was involved in the drafting of the revised national Environmental Sanitation Policy as well the National Environmental Sanitation Strategy and Action Plan. He was responsible for:
Review of legal framework for environmental sanitation laws in Ghana (colonial and post-colonial)
Outlining of Policy Implementation Plan that will lay the basis for preparation of national sanitation strategy and strategic environmental sanitation investment plan for comprehensive and sustainable financing for environmental sanitation services in Ghana.
Also as private legal consultant, he was been involved in several projects in the water and sanitation sector. These include:
Ministry of Works and Housing/DANIDA, Legal and Institutional Review of the Community Water and Sanitation Agency
Water Resources Commission/DANIDA, Study on Harmonisation of Water Legislation in Ghana
EVORAP/GTZ, Legal and Institutional Framework Study on Community Water and Sanitation Systems in the Eastern and Volta Regions of Ghana
He doubles as a Lecturer of Constitutional Law and the Law of Torts at Ghana School of Law. He is a Legal advisor to the Water Resources Commission.